<!? ここから記事タイトル上ウィジェット ?>
<!? ここまで記事タイトル上ウィジェット ?>
How to book "Geisha Party" in Kanazawa city, Japan? How much is it ?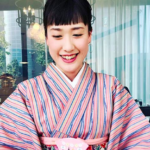 <!? ここからアイキャッチ画像 ?>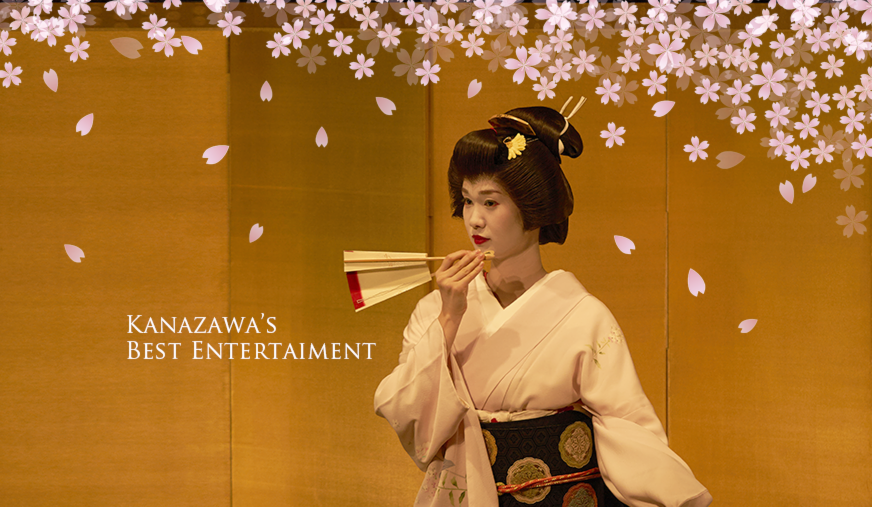 <!? ここまでアイキャッチ画像 ?> <!? ここからアイキャッチ下 ?>
<!? ここまでアイキャッチ下 ?>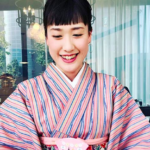 ISHIKAWA19の編集長です。 女の子の新米ママでもあります! 好きなことは着物でお出かけ、マッサージ(するのもされるのも好き)、旅に出る・・・など、多趣味です! 好きな言葉は「ケ・セラ・セラ」
スポンサードリンク
 When I was searching for a travel agency for my friend who come from overseas with over 10 people, just found a great Geisha party experience in my hometown by chance. I would like you to share this information if you are curious about "Geisha" and also dream to have a party with Geisha. In Kanazawa, it will be a real !!  Here is some tips how to book the Geisha party and price ..etc ?
How to book "Geisha Party"in Kanazawa-city, Japan?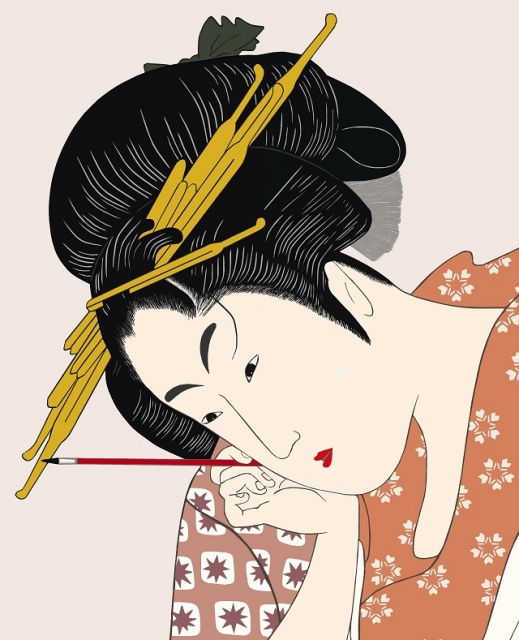 I guess many people think Geisha is "prostitute" though this is a big misunderstanding. I would say they are professional Japanese entertainer trained traditional arts, music and education well. Actually, there are three ways to call "Geisha" in Japan. Firstly, "Maiko (舞妓)" for a young lady between 15 and 20-years-old who are especially live in Kyoto. They are still an apprentice as" Geisha (芸者)" or  "Geigi/ Geiko (芸妓)"  .  After Maiko learnt more sing, play Shamisen( traditional instrument) , Sado (making tea) , Kado( flower arrangement), customer service, manner and tradition..etc they become "Geigi /Geiko/  Geisha". The defference between " Geigi/ Geiko and Geisha" is just sounds of adress. In Kyoto, especially Geigi/ Geiko is more respectful address of a lady who  has skills of professional entertaining and education. By the way, I personally prefer to call them " Geigi-san" 
In Kanazawa
There are three teahouse-districts in Kanazawa city. Each districts, there are real Geisha still live and keep their tradition and culture in Kanazawa.  A teahouse is called "Kaikaro" where is located in the middle of main street of the biggest  ( but still little though ) district, Higashi-chayagai/teahouse-district. In the daytime, you can enter the teahouse* where is the largest teahouse in the Higashi Chayagai/district, it is also registered on Kanazawa city's historical buildings. *admission fee apply 
In this article, I would like to introduce their seasonal programs to see and enjoy real Geisha's performance at perfect place and secret private party for having an fantastic experience in Japan .
What you can do at the party then ? 
There are three options that you can meet and having party with real Geisha in Kanazawa.
 "Enyukai " Geisha Party
 Seasonal Geisha evenings party 
Private  "Geisha" Party : This is not officially informed on official website.
At the next topic, you can check the prices, details and how to book …etc
How much is it cost ? What is the detail of their offer ?
スポンサードリンク
1." Enyu-kai Geisha Party "
 This is a scheduled party in the evenings consist of an hour and a half of fabulous dancing, music, conversation, and of course a delicious full-course meal. It's going to be an unforgettable night.
 < Seasonal Party  in 2017>
1) Sat. 29th. April (Spring)           2) Sat. 15th. July (Summer)
3) Sat. 4th. November(Autumn)
♦Time 18:30-20:00
*30 seats available per day. Reservation required. Seats fill up fast
.♦ Fee: 22,000 yen per person *Tax, meals and beverages included in prices.
<Matsunouchi New Year Party in 2018>
1) Sat. 6th. Janurary 2018    2)Sun.7th. Janurary. 2018
♦Fee: 25,000 yen per person
*Tax, meals and beverages included in prices.
 2.  Seasonal Geisha Evenings 
  This is held only in Spring  between 27th March and 21st April 2017. Every Monday, Wednesday, Friday and special extra 4 days in the first two weeks of April ( 4. 6. 11. 13th April ) and basically for only viewing their performance. 
The ticket fee is depend on the type of the seats how close from the stage. the closest premium seats costs 8,500yen* ( limited on 8 seats)Premium ticket is included welcome tea and confectionary service.
A zone, from the 2nd to 4th row are 6,000yen*which is limited to 36 seats. Both tickets are discounted price when you purchase on online
B zone, from 5th to 6th row ( 5,500yen) and economy zone ( standing /3,500 yen ) are ONLY sold at the ticket booth of Kaikaro on the day of performance. 
♦Buy ticket, more details of the seats chart and booking from this link → https://geishaevenings.jp/prices.html
 3. Private Party
 This offer is not mentioned on their official website but you can ask them if you are not able to come to Kanazawa on the scheduled term.
 It will start from about 18:00 pm and duration is about one hour without drink and food. The fee is 300,000-yen ( about 2640 USD) for a group of 15 people. *This is just an offer from Kaikaro. The price can be changed for the number of people or season. Please send them email and inquire about the possibility and notes; they still take traditional referral-based admittance policy in the evening.  
Access and basic information about "Kaikaro" in Kanazawa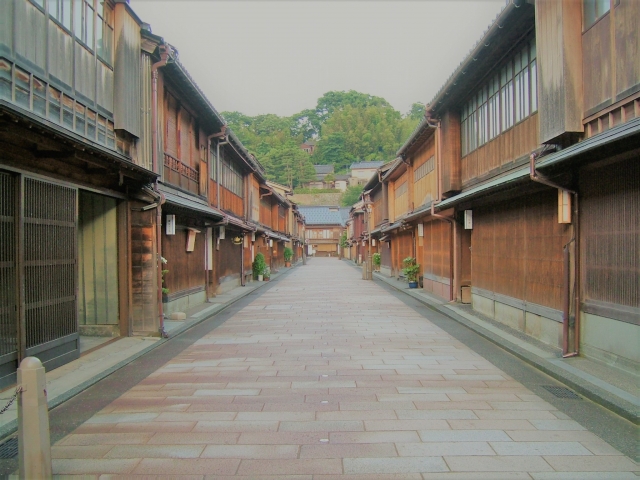 【Name of teahouse】Kaikaro
【Address】Higashi Chayagai District, 1-14-8, Higashiyama, Kanazawa, Ishikawa
【Open】9:00-17:00
【Admission fee】750 yen /adult ( 1,200 yen includes Green tea and Japanese confectionery )
 500 yen / Age 7-18 , Free /under 6-years-old
【Access】By bus:  Hokutetsu Local-line Bus: Take buses from bus terminal 7 at East Exit. Get off at Hashiba-cho(Koban-mae). Walk 5 min.  Kanazawa Loop Bus: Take buses from bus terminal 7 at East Exit. Get off at Hashiba-cho. Walk 5 min.
【Parking space】There is no parking space at Kaikaro. There are few coin parking lots near Higashi-chayagai/teahouse district. 
By Taxi: It takes about 10 minutes from Kanazawa station
【Phone】+81-(0)76-253-0591
【Email】info@kaikaro.jp
What else you can do at Kaikaro ?
♦Private escort
 Taking tour of Kaikaro: You will see 200 years history of fine examples of classical chaya architecture such as kimusuko; wooden lattice door, large, barred panels that let in the sun but prevent outsiders from looking into the building and lots of secrets of architectural beauty …etc by their staff.  If you require the owner( English speaking Geisha) you must ask her schedule and book in advance.
[Fee] 5,400 yen ( tour ) + 1,200 yen ( per adult includes Tea and Japanese sweets )  
Duration; about one hour ( include tea time ) 
♦Calligraphy and Paper Fans
They do helping you select beautiful Kanji (Chinese characters) for your first name, and afterwards you can simply enjoy the art. As in Kanazawa, it's a tradition for geisha to give paper fans with their written names to their regular customers as if to say, "Favor me!" Although you might not be a geisha, they nonetheless offer you an opportunity to practice elegant calligraphy by making your own fan.
[Fee] 2,700 yen per person
*Entrance fee(750 yen) included.
*Reservation is required.Without seeing Geisha but you can still 
Conclusion
In addition, it would be not very good idea to ask them discount too directly/strongly as a manner.  Because basically they to still take traditional style of policy which is referral-based admittance in the evening. By the way, I am just a citizen of Kanazawa-city and nothing relationship with people in Kaikaro but still able to ask them the possibility of especially private party. So you can too ! Just ask them if you are very interested in the Geisha party. Okami-san/the owner is able to speak pretty good English.
Hope you will visit my home town Kanazawa and have a magical experience with Geisha ;D 
Thanks for reading !!
スポンサードリンク
<!? ここからCTA ?>
<!? ここまでCTA ?>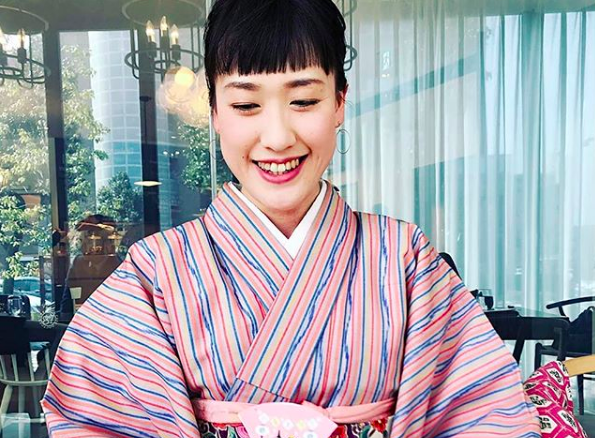 ISHIKAWA19の編集長です。 女の子の新米ママでもあります! 好きなことは着物でお出かけ、マッサージ(するのもされるのも好き)、旅に出る・・・など、多趣味です! 好きな言葉は「ケ・セラ・セラ」