<!? ここから記事タイトル上ウィジェット ?>
<!? ここまで記事タイトル上ウィジェット ?>
The best drone and camping place in Noto Ishikawa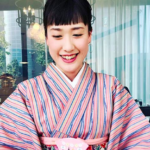 <!? ここからアイキャッチ画像 ?>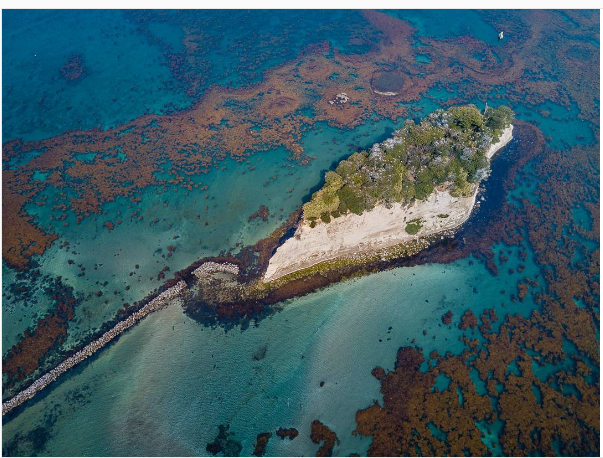 <!? ここまでアイキャッチ画像 ?> <!? ここからアイキャッチ下 ?>
<!? ここまでアイキャッチ下 ?>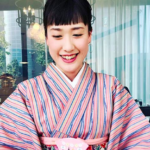 ISHIKAWA19の編集長です。 女の子の新米ママでもあります! 好きなことは着物でお出かけ、マッサージ(するのもされるのも好き)、旅に出る・・・など、多趣味です! 好きな言葉は「ケ・セラ・セラ」
スポンサードリンク
As you may know, you can't let drone fly anywhere in Japan without checking Jstat-map because of their strict rules of MLIT Japan. In Noto-peninsula, there is diverse nature and the best place for flying drone without permission. Today, I would like to introduce about " Mitsuke-jima/ Gunkan-island" in Ishikawa, Japan with the 4K video.

"Is this really Japan?"
"Is this really Japan ? " is what my friend  professional photographer; Julius Pang said and took the photo and video of Mitsuke-jima/ Gunkan-jima. He amazed the view of Noto-peninsula even he knows very well about Japan more than real Japanese for his business. Yes, it is still a kind of secret place to visit in Japan.
So What is " Mitsuke-jima/ Gunkan-jima" ?
Mitsukejima literally means "An Island found" because it is found by the monk, scholar, and artist, Kūkai, who was the first to discover the island while travelling from Sado Island. The island is also called " Gunkan-jima" as the island look like a "battleship = Gunkan (軍艦)"
Mitsukejima is approximately 150 metres long, 50 metres wide, and 30 metres above sea level. It is composed of diatomaceous earth, the raw materials for shichirin, a portable clay cooking stove which is a specialty product of Suzu. By the strong wind and wave, the island is getting smaller year by year. 
Julius gave us a try to shoot his drone this time. I edited the video as a part of my challenge of this blog; making a short video with my baby girl EMA which is called " EMA-SANPO ". SANPO means short walk in Japanese because I was thinking that it would be an unique and helpful for all family if I could introduce my hometown Ishikawa with the view of a baby. So She is in the video at the first few seconds but mostly you will see the view of the whole of Mitsuke-jima. Anyway, hope you enjoy this video anyway.
How to get to the Mitsuke-jima ? 
スポンサードリンク
Mitsukejima is located in the Noto-hantō quasi-national park, Japan.  
There are 5 ways you could travel around Noto-peninsula (能登半島)
bicycle
motorcycle
car
bus 
taxi
The best way to travel Noto area is " car " for me.
Because Noto region is pretty big and long in North to South in Ishikawa. However, If you have a good machine/ bike,  it is really cool to do cycling /biking.  It takes approximately 2 days at least to get to Mistuke-jima by bike. It is 16o km from Kanazawa station  to Wajima(輪島)and 76 km  from Wajima (輪島)to Mitsuke- jima so it takes about 147 miles/ 207 km in total by the  bicycle road/ 自転車専用道路 ( you can't go high way) But the thing is the sing is written in all Kanji(漢字)Japanese and there is lots of steep road ( the highest one is 25 %). 
By Bus, there is free pass which is called " Oku-Noto- Marugoto- Free ticket (奥能登まるごとフリーきっぷ)" . It is reasonable as cost 3,000 YEN and free to use all buses and train between Anamizu -Wajima and Anamizu -Suzu but only for normal tain and additional fee will apply if you want ride a fast train. And there are only two buses run a day to get to Mitsuke-jima from Kanazawa station. 
For Taxi is just very expensive. For example it costs about 23,000 YEN from Wakura-Onsen to Mitsuke-jima by Taxi for ONLY one way.
For me, the best way is hiring a car in Kanazawa or Noto-airport (there are one airport in Noto they have flight between Tokyo and Noto ) You can hire a small regular car (up to 5people) for 2 days from about 10,000 YEN. It would be budget when you rent a car with more than 2people and the high-way( called Noto-Satoyama- Kaidou/ のと里山海道)is FREE.
There is the best camping site at the Mistuke-jima too. Check the information at the next headline. 
The best place to do Camping in Noto
スポンサードリンク
It is pretty good for people do camping in Ishikawa. There is camping site called "Seaside- Camping ground " just next to Mitsuke-jima. You could do camping except Winter though it would be nice to see Mitsuke-jima in the evening too as they do illumination.
Note: They do NOT accept reservation. It is first comes, first served.
[Opening Hours ]During the end of April ~the end of  September
[Addmission Fee ]300 yen/ adult . 200 yen / child
  ( YOu pay at a Ryokan where is located just next to the site  ) 
 +1Site (use own tent)1,000 Yen
[Hour ] 9:00~17:00/ Check-IN 12:00/ Check-OUT
[Number of Site]about 80
[Utilities]Restaurant/ Kitchen/ toilet/ parking space 100p/ Onsen in the Youth Hostel " Notoji-Sou" 
 [Address]Ukai, Houdatsu-Cho, Suzu-shi, Ishikawa, Japan  (石川県珠洲市宝立町鵜飼)
[Inquiry ]TEL: 0768-84-1621  (The Hostel " Notoji-Sou"  / 国民宿舎 のとじ荘)
Conclusion  
I am so proud to introduce about my friend Julius on this blog as he is chosen as one of the few Official Photographers of the Commonwealth Heads of Government Meeting (CHOGM) held in Perth, Australia working alongside some of the world's best press photographers to photograph. Also he won Gold (Landscape) Awards at AIPP WA Epson Professional Photography in 2015 and also  selected Landscape & Environment Winner Australian Photography Awards in 2016…
I could find "a new attract" with him even I was born in this Ishikawa prefecture. It was so fun to fly drone as well. 
Thanks to Julius again, and hope YOU could visit here in Noto and feel the beauty of nature and traditional Japanese lifestyle.
Thank you for reading !
If you click the picture, You'll see the ranking of ISHIKAWA19 🙂
スポンサードリンク
<!? ここからCTA ?>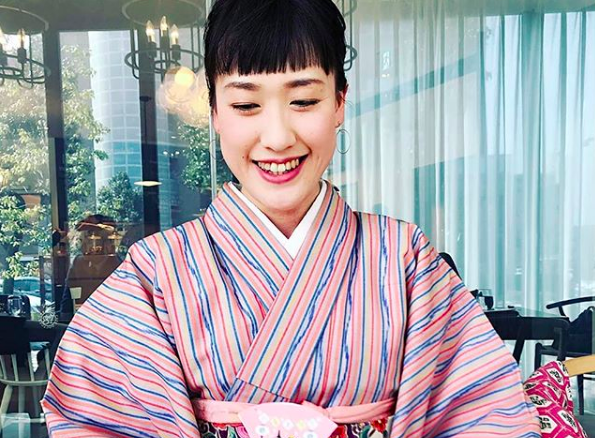 ISHIKAWA19の編集長です。 女の子の新米ママでもあります! 好きなことは着物でお出かけ、マッサージ(するのもされるのも好き)、旅に出る・・・など、多趣味です! 好きな言葉は「ケ・セラ・セラ」