<!? ここから記事タイトル上ウィジェット ?>
<!? ここまで記事タイトル上ウィジェット ?>
When is Winter in Kanazawa? What to do and see?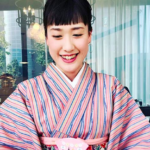 <!? ここからアイキャッチ画像 ?>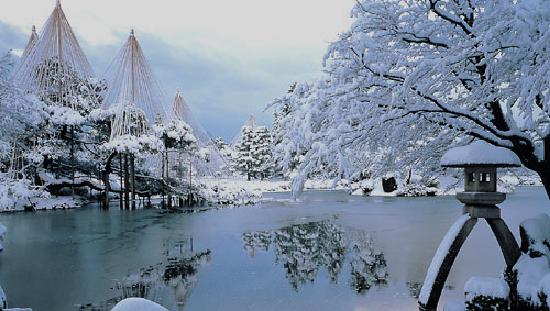 <!? ここまでアイキャッチ画像 ?> <!? ここからアイキャッチ下 ?>
<!? ここまでアイキャッチ下 ?>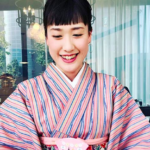 ISHIKAWA19の編集長です。 一児の新米ママでもあります! 特技は「回し蹴り」と「妄想」と「マッサージ」 好きな言葉は「ケ・セラ・セラ」です。
I was born in Winter of Kanazawa city in Ishikawa Prefecture. Personally, I recommend you to visit in Winter in Kanazawa as it is most beautiful season to see "Yukizuri (雪吊り)"sceanic in Kenron-en and some Japanese gardens in Ishikawa Prefecture.
In this article, I would like to summarize weather, speciality food/event in Winter Kanazawa.
When is Winter in Kanazawa ?
The Winter Soltsis is Tohji (冬至)in Japan. It is the 21st of December, 2016 and the sun rise will be 7:02 am and the sunset will be 4:42 pm in Kanazawa on Tohji.
A chilly breeze starts to blow from October.  And I would say Winter in Kanazawa is between December and March as there might be snow fall during this season.
What is the weather like in Kanazawa ?
Temperature and feeling temperature 
For instance, the average temperature of the Winter Kanazawa is 5.3 ℃/ – 14.8 °F and  January and February would be 3.8℃/ -15.6°F. these months are colder than December and March. 
Especially,the humidity in Hokuriku area, like Toyama, Ishikawa, Fukui prefecture is quite higher percentage than the other region in Japan.  In kanazawa, average humidity of Winter is 72 % so you fell about 10 ℃/ 50°F more colder than real.
What is the speciality food in Winter ?
There are so many food, especially seafood would be the best season to eat in Winter in Hokuriku region … For example in Kanazawa, you won't to miss like crab, yellow tail , sweet shrimp (called 'Ama-ebi' 甘エビ)and  a kind of lanternbellies(Nodo-guro のど黒).
All these delicious foods are the best to eat only in Kanazawa/ Ishikawa prefecture.  You can easily to try them at any Kaiten-sushi (回転寿司)or Izakaya ( restaurant pub 居酒屋). 
Special things to do/ see in Winter 
Because of the high humidity, snow is wet and heavy thus gardener has a special techniques to protect trees in Kanazawa. 
That is called" Yukizuri (雪吊り)" They start to put ropes from the beginning of November until mid-March every year. When we see the trees with " Yukizuri (雪吊り)" we feel Winter has coming as it is such a seasonal tradition. 
In Kenroku-en,  they do illuminated / admission- free event in each season.
Winter event in Kenroku-en 
Free admission during night time with illumination
【DATE & HOURS 】
                   ① Fri. 18th November ~ Sat. 10th. December. 2016  / 17:30 -21:00
                   ② Fri. 27th January. 2017 〜 Sat. 4th. Feb. 2017 / 17:30 -21:00
      ③ Fri.17th. March.2017〜 Sun.19th.March.2017/ 18:30- 21:00
Free admission  during day time 
【DATE & HOURS 】
                 ①  Public holiday/Thu. 3rd. November. 2016 / 8:00 -17:00
    ② Sat. 31st. December. 2016 – 3rd. January.2017/ 8:00- 17:00 
Conclusion
 Winter in Kanazawa is very pretty however so cold. If you want to see snowy Kenroku-en, I recommend you to visit in January or February for sure * it depends on the year though 
 I hope this article help you to travel Winter Kanazawa 😀
Thanks for reading ♥  please click this icon below for blog ranking. 
スポンサードリンク
<!? ここからCTA ?>
<!? ここまでCTA ?>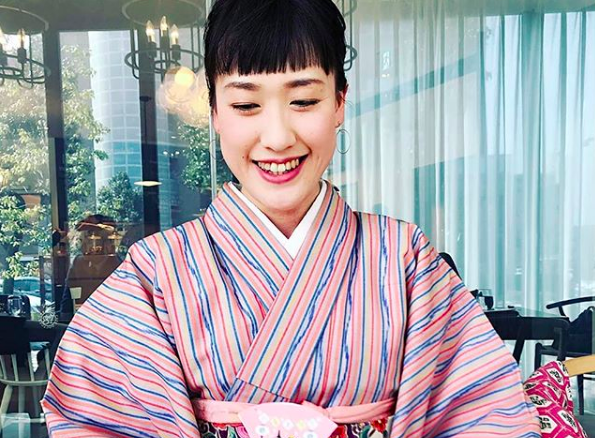 ISHIKAWA19の編集長です。 一児の新米ママでもあります! 特技は「回し蹴り」と「妄想」と「マッサージ」 好きな言葉は「ケ・セラ・セラ」です。