<!? ここから記事タイトル上ウィジェット ?>
<!? ここまで記事タイトル上ウィジェット ?>
"8 free things to do in Kanazawa and Noto " in Autumn 2016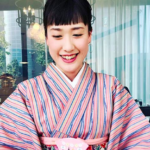 <!? ここからアイキャッチ画像 ?>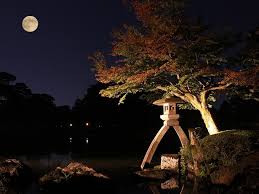 <!? ここまでアイキャッチ画像 ?> <!? ここからアイキャッチ下 ?>
<!? ここまでアイキャッチ下 ?>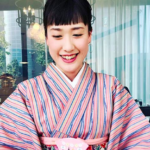 ISHIKAWA19の編集長です。 一児の母でもあります! 好きなことは空手、着物でお出かけ、マッサージ(するのもされるのも好き)、旅、アート、音楽・・・など、多趣味です! 好きな言葉は「ケ・セラ・セラ」
スポンサードリンク
We love this small intriguing city, and we all  love free but also worthwhile stuff.  I would like to introduce "8 free things/ must see to do in Kanazawa and Noto Peninsula "  in this Autumn !  These list are all free admission and so much worth to see ! So don't miss them and hope you enojoy reading this article ;)
Hot events in Kanazawa 
 Free admission and concert at Kenroku-en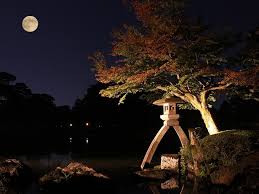 The full moon / Chushu no meigetsu in Kenrokuen
①Enjoy viewing most beautiful moon in Kenrokuen/ Kanazawa castule〜Chûshû no meigetsu(中秋の名月)〜 evening sights
  Since long ago, Japanese people had a custom of enjoy vewing full moon with  having party. That is called " Otsukimi (お月見)". Normally full moon is called "Mangetsu (満月)" but "Chûshû –no-Meigetsu ( 中秋の名月)" means harvest moon. Actually, "Chûshû (中秋)" is August in the lunar calender and also it is considered to view the clearest sky in a year.  There are some theories of the origin of "Chûshû –no-Meigetsu ( 中秋の名月)" in Japan though the beginning of  " Otsukimi (お月見)"   with the special way in the 15th of August in the lunar calender because farmers pray and having a party for next rice harvest season during thay have a little break after the busy harvest season in Summer.  
 so why not enjoy viewing the most beautiful moon in year in Kenrokuen garden at free !? 
    This year,"Chûshû –no-Meigetsu ( 中秋の名月)" is  the 15th Sep and full moon day is 17th Sep.
【DATE 】Thu. 15th. SEP.2016 – Sun. 18th. Sep  
 【HOUR】18:30~21:00
【SITE】Kenroku-en and Kanazawa-castle
A Free Concert is also hold at the weekends ♪
 【DATE 】Sat. 17th  and  Sun. 18th.Sep 
  ♦ SITE #1 : KAnazawa Castle Park / Kahoku-Gate (金沢城公園・河北門前)
        ♦ HOUR:  ①19:30~19:50 ② 20:30~20:50  for each days
        ♦ PERFORMER :   Sat. 17th … Tomoko Ueda (harp ) / Sun. 18th …Cralinet Coire Kanazawa 
         
        ♦SITE #2 : Kenroku-en/ A hill of the  Shichifukujin(七福神山付近)
        ♦HOUR : ①19:10~19:20  ②20:00~20:20 for each days 
        ♦PERFORMER  :  Sat. 17th …Aki Akao (flute )/ Sun. 18th … Wakako Kikuda (flute ) and  Masayo Ohta (guiter )
         ※It will be hold at Uchihashi-tei, Kenroku-en if it's rainy
Free admission at a museum ! 
②『Kanazawa night museum 2016』evening museum 
 Seventeen cultural facilities at various locations around the city will stay open until 9 pm on scheduled dates and hold various events at weekends during the period of this special occasion.Enjoy a cultural night out at the weekend in Kanazawa, when everything is a bit more lively.
There are a wide variety of events including exhibitions, concerts, talk shows,workshops,and performances. Here I picked only "FREE" events informations for you !! 
【EVENT】Fri. 22nd. July-  Sun.23rd.  Oct 2016
【SITE 】Seventeen cultural facilities in Kanazawa 
【FEE 】it depends on the museum and costs from about 300 yen to 500 yen for admission. 
 ♦Fri. 16th. Sep. 2016『Kaori no yadoru yoru (香りの宿る夜)』 exhibition
 A designer of  "scent"- Ayako Ishikawa created an unique exhibition.  
Enjoy the sparkle glass bottle with beautiful scent artwork in the evening atShôtoh-an(松涛庵)of  the 21st century museum.
【SITE】Shôtoh-an(松涛庵), 21st Century Museum of Contemporary Art, Kanazawa
【 HOURS 】16:00~21:00 (no need reservation)
【INQUIRY】076-225-7780/info@artgummi.com(kanazawa art gumi/ 金沢アートグミ)
 ♦ Fri. 16th Sep. 『 Let's play!  Night Museum ! (遊ぶ!ナイトミュージアム!〜あなたの知らない21美〜)』exhibition  outdoor
    There will be another unique and interactive style exhibition pops up at 21st Century Museum of Contemporary Art, Kanazawa. It is operated by students of Ishikawa National College of Technology.
【SITE 】out door space of21st Century Museum of Contemporary Art, Kanazawa
【HOURS 】19:00~21:00 
【INQUIRY】076-220-2031(Kanazawa Planning and Coordination office)
 *All the other general / tickets / events inforrmation from official website.
Take a Free Tour Guide
スポンサードリンク
③『Kanazawa Goodwill Guide Network(KGGN)』 private  tours
In tours category on TripAdvaiser, it is ranked the 2nd and also visitors rated all 5 star excellent comments.
I recommend to take your private tour in Kanazawa to have more unforgettable experience for all seasons.
【Where are they ?】
Kanazawa Tourist Information Center at JR Kanazawa Station
【 Opening hours】
8:30 -19:00 (open year round)
【 Services at the information desk 】
・They offers information about Kanazawa sightseeing spots, public transportation, shopping, restaurants, souvenirs and lodging.
・Information available about other regions in Ishikawa prefecture — such as Kaga and Noto and also in neighboring prefectures as well: Tateyama, Shirakawago, Takayama, and Eihei-ji Temple.
・Kanazawa city maps in 7 languages and has a range of sightseeing brochures.
【 How to book private tour 】
  1. Contact them via
   Phone +81-076-232-3933  or
Fax +81-076-225-7210  or
E-mail for inquiry kggn@po4.nsk.ne.jp
E-mail for guide application kggn.guide.committee@gmail.com
 2.Check lists before you book: 
   ・ They will process your application up to three months in advance, but no later than 2 weeks prior to your visit.
  ・ Services are free of charge. These, however, are given with the understanding that the person requesting guide services will cover the expenses of the guide, will include:
(a) transportation fees,entrance fees
(b) lunch (when traveling together over lunch time )
  ・ basic service/tour time  9:00 – 17:00 
   ・Neither KGGN nor guides can be held responsible for accidents or damage incurred during the tour.
   ・If more than 1 group requests guides for the same course, they may combine groups and travel together.
   ・The service you request will only be available if we can find the appropriate guide(s) and if you agree to the terms and conditions of our service.
   ・They do not provide services for travel agencies or any such companies.
Free movie !!
 ④『Kanazawa movie Festival 2016』evening
There are 4 and 7 rare movies showing during this event. Some movies are all horror and start from night time and finish  in the next morning, some movies are action and violence and some ticket include talk show of the director after showing the movie. You need to check the schedule and buy tickets though they have a movie "MAD MAX" at free at the outside for the opening event.    
【EVENT】
 Sat,17th. Sep~Sun. 25.Sep
【SITE】Kanazawa Miyako-Hotel / The main event
【opening event "MAD MAX " theatere location map】yokoyasue-cho(横安江町商店街)

【TIME 】 Sat. 17th.Sep  from about 19:00 〜 ※日照時間による
【Tickets 】FREE
【INQUIRY】Kanazawa Eigano kai  E-mail:info@eiganokai.com
                          FAX:076-287-6628
NEW!  

free illumination and music festival

★
『Sai-gawa Akari terrace (サイガワあかりテラス) 2016』 evening
【SITE 】The reverbed between Sai-gawa bridge and Sakura- bashi / 犀川大橋から桜橋にかけて河川敷(片町側)
【DATE】SAT. 3rd. SEP~ Mon. Official Holiday 19th. SEP. 2016 / JAZZ Music & food festival will be hold between  FRI. 16th SEP -SUN. 15 th  from 15:00~(only Fri.16th start at  17:00~)
【HOURS】18:00〜22:00 (for  light up)
【ADDMISSION 】FREE
 ★ More details  about this event you can read from this article ⇒〈click〉
NEW! 『 Kanazawa Jazz Street 2016』 evening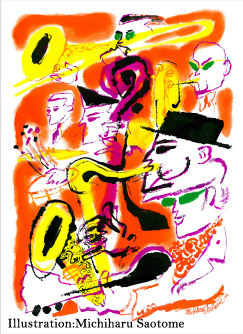 【SITE】14 stages in the center of Kanazawa-city
【DATE】16th -19th Sep. 2016
【HOURS】 about 12:00〜23:00 *it depends on the stage
【ADMISSION】 FREE *bacially at the city live music/ there are special concert that apply addmission 
★ If you want to know more about the festival, please read this article ⇒ click
Hot events in Noto area
スポンサードリンク
Super tall lantern -Kiriko festivals ! 
⑤『Yanagida taisai (柳田大祭)』  fireworks evening
   This is considered to be an origin of Noto's Kiriko Festival.  "Yanagida (柳田)" is a village of Noto peninsura. Actually, there are over hundreds of Kiriko festivals holding in Summer to the begining of Autum in Noto, Yanagida's one of the oldest and the highest Kiriko which is 13.5m hight huge lantern appire in this festival.  At s place called "banba", you'll see flocal men start scrambling for "Gohei(御幣)" , a paper of offering to God in Shintoh (神道)after they put fire on  a big torch light and people start dancing with music of traditional instrument like drums or whistles … So this is one of the perfect experience if you want to see and experience a Japanese traditional event.
【DATE】Fri. 16th to  Sat. 17th. Sep. 2016
 ♦main event is hold on only Fri. 16th -from about 22:30〜/Kiriko parede
               23:00 ish/fireworks
               23:30 ish/parade  *parade and foreworks are hold on only Fri
【SITE】Nushi 73, Yanagida, Noto-cho, Ishikawa Prefecture 928-0331 石川県能登町字柳田主73 柳田白山神社
【PARKING 】somewhere around Hakusan shrine
【INQUIRY】0768-62-8532 (Noto-cho Furusato Promotion Division )
 A rare 「Sode Kiriko (袖キリコ)」only you can see at this festival!
⑥『Ogi sode Kiriko Matsuri(小木袖キリコ祭り)』fireworks evening
「Sode Kiriko (袖キリコ)」 looks like a wing of Japanese kite hence it's named.  In this festival, 9 huge "Sode Kiriko" moving around in small port town, Ogi.   One of the main attraction called "Miya age(宮上げ),  100 men pushing up a huge Kiriko which is about one- ton heavy  at a narrow steep district "Yashiro-zaka(やしろ坂)" with shout in a heated atomosphere. 
【DATE】Sat. 17th -Sun, 18th. Sep. 2016
 ♦main event:  Sat 17 th-20:30  line up Sode kirikos at Ogi port (小木港)
                                                      – 20:50 fireworkis
                        -23:00 final stage of the festival at Mifune shrine (御船神社)
        Sun. 18th, about 17:00 making Kiriko turn performance called "Tsuji mawashi (辻回し)" at the Ogi kou bus stop
 *parede and fireworks are hold on only Sat
【SITE 】Ogi koh/ Port area in Noto cho, Ishikawa Prefecture 石川県能登町小木港エリア
【Parking】somewhere around Ogi port 
【INQUIRY 】0768-62-8532 (Noto cho Furusato Promotion Division )
Enjoy Free SPA at daytime
⑦『Wakura Onsen free foot bath (和倉温泉 足湯)』daytime 
 Soak your feet in a pure clear hot spring here in Wakura onsen (和倉温泉)as long as you want ! This Onsen park is faced on the seaside and you can enjoy the great view. There is a free hot bath for feet and hands is open for public. They use only pure hot water without adding normal  tap water ! Even you can drink the water from a special Onsen bending also soak your hands in too! Don't forget bring your towel (and soap and shampoo if you want to soak in Souyu(総湯)and just relax. 
 【SITE 】〒926-0175 Ishikawa Prefecture, Nanao, 和倉町ワ5−1
【HOURS】-Free foot bath 7:00 〜19:00
                       -Bath, Souyu(総湯)7:00 〜22: 00 (CLOSE every 25th but will be move on Mon if it is Sat or Sun ) 
      [ Fee ] JPN 440 yen/ adult, 130 yen/ kids, 50 yen / under 3-yrs *includes  body soap and shampoo / rental towel costs 210 yen 
Conclusion・・・
 If you want to go the Kiriko festival in Noto, I recommend to rent a car and stay one night in ryokan in Wakura Onsen.
Otherwise there is no public transportation in the mid night in Ishikawa prefecture. Also these seasonal events are popular for local/ all Japanese too so you might better to get ready for crowds.
Hope this article helps you to inspire your Kanazawa or Noto travel makes less expence and more FUN :) Thank you for reading and appreciate if you like us on facebook! 
スポンサードリンク
<!? ここからCTA ?>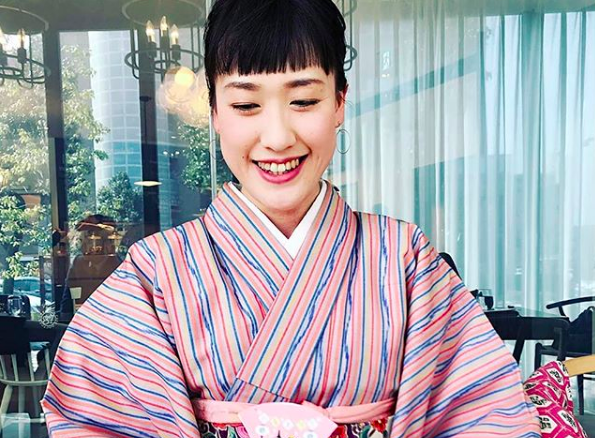 ISHIKAWA19の編集長です。 一児の母でもあります! 好きなことは空手、着物でお出かけ、マッサージ(するのもされるのも好き)、旅、アート、音楽・・・など、多趣味です! 好きな言葉は「ケ・セラ・セラ」