<!? ここから記事タイトル上ウィジェット ?>
<!? ここまで記事タイトル上ウィジェット ?>
Where are the best cherry blossoms in Kanazawa, Japan ? When and How long do they bloom?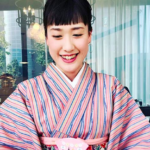 <!? ここからアイキャッチ画像 ?>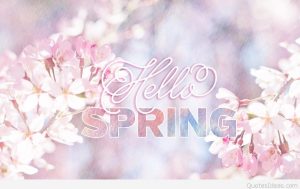 <!? ここまでアイキャッチ画像 ?> <!? ここからアイキャッチ下 ?>
<!? ここまでアイキャッチ下 ?>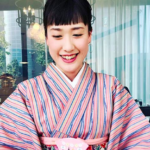 ISHIKAWA19の編集長です。 一児の母でもあります! 好きなことは空手、着物でお出かけ、マッサージ(するのもされるのも好き)、旅、アート、音楽・・・など、多趣味です! 好きな言葉は「ケ・セラ・セラ」
スポンサードリンク
Where are the best cherry blossoms in kanazawa, Japan ? If you want to do "Ohanami "(means picnic or party ) with viewing the cherry blossoms, there are some places I would like to recommend. Not all places you can do for instance, like "Kenroku-en" the most famous garden in Kanazawa. Here in this article, you can check the map of Ohanami/ picnic spots and also know about how long do the cherry blossoms last after blooming at each sites.
Where are the best cherry blossom view spot in Kanazawa, Japan ?
Usually, the cherry blossoms start to bloom in Kanazawa 
From 4th of April
and  fully bloom about 10th of April
Each April Kenrokuen will open at FREE for about one week after Kanazawa city's weather forecast announced* the year of blooming cherry blossoms  💡  * They normally announce at the end of March but it's depends on the year.
New!  2017. 4.4 →They officially announced  that the cherry blossom in Kanazawa start to bloom from 6th April to 13th April this year.
Kenroku-en and Kanazawa Castle open at free between 8th April and 16th April ( 7:00-21:30 ) 
As you may know "Kenrokuen" is the most popular sightseeing spots and also best viewing cherry blossoms site in Spring however  you can't have a seat anywhere you want and eat your own food.
Not all viewing spots can be Ohanami/ Picnic place !
On this blog, you can check exactly where you can do picnic or do Ohanami in Kanazawa city.
Please feel free to check the highly recommended 7 places in Kanazawa's ( one is in Hakusan city ) picnic spots out on the map♪
♦There are 7 great spots to do Ohanami includes one in Hakusan-shi, mountain.
♦There is only one place you can do BBQ ( map #5; Utatsu-Kenmin- Park) Basically, you need permission from city when you do BBQ at riverbed.
When do the cherry blossoms bloom ?
スポンサードリンク
In Japan, the Sakura/Cherry blossoms bloom forecast is based on " Someiyoshino" which is a kind of most popular cherry blossom.
There are hundreds of cherry blossom species in Japan and some species bloom twice a year or bloom in winter !
So it is depends on the place and species of cherry blossoms.
For the places,  Cherry blossoms are in mountain or Northern or colder place bloom slower than warmth Southern places.
For species, for instance in Kenroku-en, there are not many cherry blossom trees planted if you compared with the other popular places in Japan but there are very rare species in Kenrokuen.
like "Asahi-zakura " which was picked up on National Geographic as "the most beautiful Sakura in Japan" ( the first tree)
" Kenrokuen- Kiku-zakura "  has over 200 petals each flower. 
Kenroku-en Kiku-zakura bloom in the end of April – beginning of May usually.
How long do the cherry blossom last after blooming ?
After fully bloom, the flower last about one more week.
but it depends on the weather. 
if it is cold, it would last more than 10 days but if it is warm weather, it would not last even one week.
Conclusion
Where are the best cherry blossoms in kanazawa, Japan ? It is a kind of hard  question to answer … but personally, I would say Kenroku-en is definitely the best to visit in the fully blooming time as they do admission free and illumination in the evening.
I recommend you to view Kenrokuen-Kiku-zakura.
If you want to know about cherry blossoms, visit map number 7:Ringyou-Shikenjyou-Park (林業試験場樹木公園)They have 130 species of cherry blossoms includes Kenroku-en-Kikuzakura and more over they have nearly 1000 cherry blossoms. That place is located in Hakusan-city, it is the mountain side of Ishikawa Prefecture. So it usually starts to bloom in the mid of April and last untill mid of May as there are variety species.
Notes: Please remember cherry blossoms live pretty long like 300 -500 years but easily die too if they get diseases. For the diseases could be got from damages of roots when people stomp or touch the branches.
Hope you enjoy "Ohanami party "  with viewing beautiful cherry blossoms in ISHIKAWA. 
Thanks for reading! ISHIKAWA19 🙂
スポンサードリンク
<!? ここからCTA ?>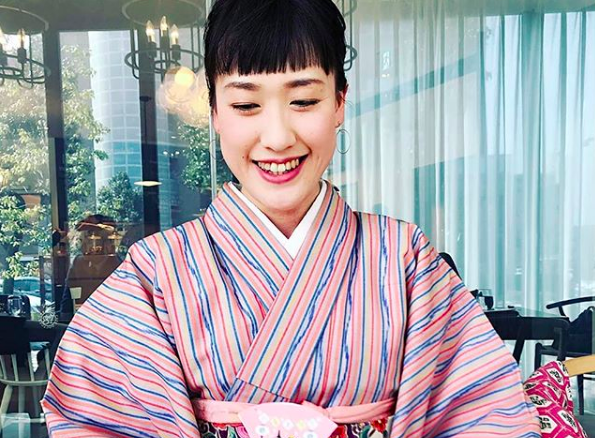 ISHIKAWA19の編集長です。 一児の母でもあります! 好きなことは空手、着物でお出かけ、マッサージ(するのもされるのも好き)、旅、アート、音楽・・・など、多趣味です! 好きな言葉は「ケ・セラ・セラ」