<!? ここから記事タイトル上ウィジェット ?>
<!? ここまで記事タイトル上ウィジェット ?>
The Best Sake Breweries in Kanazawa, Need a reservation? Any rules or manners ?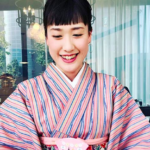 <!? ここからアイキャッチ画像 ?>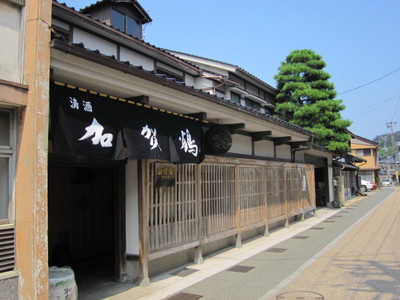 <!? ここまでアイキャッチ画像 ?> <!? ここからアイキャッチ下 ?>
<!? ここまでアイキャッチ下 ?>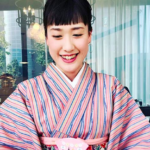 ISHIKAWA19の編集長です。 一児の母でもあります! 好きなことは空手、着物でお出かけ、マッサージ(するのもされるのも好き)、旅、アート、音楽・・・など、多趣味です! 好きな言葉は「ケ・セラ・セラ」
スポンサードリンク
In Kanazawa-city, There are two highly recommended Sake Breweries you should visit. Here you can check the business hours, the fee and the detail of the tour and How to make a reservation and so on. 
The Sake Breweries in Kanazawa-city
1. Yachiya-shuzo (やちや酒造)
History of Yachiya shuzo
Yachiya estabrished in 1628 by Jinuemon Kamiyachiya. He was specially ordered to make Sake for the Maeda Toshiie who was a clan of Kaga Domain in Edo period (1603-1868) . The reputed Sake " Kagatsuru " was made since 1628. 
The feature of  Sake
They use "Gohyakumangoku" rice which is one of the best and special rice for Sake and what's more they have tie up with 12 families of the rice farmer. 
Also They use Eou-zan, local mount spring water for Sake. Master Sake Brewer Yamagishi has over 21 years experience of making Sake. He has got the first prize of National Seishu(Sake) competition 9 times in the past.
Information of Yachiya-shuzo
【location 】8-32 Ōhimachi, (大樋町) Kanazawa-shi, Ishikawa-ken 920-0818
【duration of the tour 】About 40 minutes 
【Reservation 】must reserve in advance  *3 time a day[①10:30~ ②13:30~ ③15:00~]
【Fee 】JPN 300 yen(incl Tax )
【detail 】Looking and studying how to make Sake. Sampling several kinds of Sake. 
【Closing 】Sunday(If Mon is National Holiday, they open Sunday and close the Mon)and the 1st, 2nd , 3rd Janurary
      Over 10 people group is available but need to ask them in advance.
【Contact】TEL:+81 (0)76-252-7077  email:  yachiyasake@gmail.com
*Only tasting costs JPN 200 yen. After the tour,  you can get 300 yen discount if you buy something at their shop.
Experience Making Sake Tour – From December to March 
Only Winter ( From Dec to the beginning of Mar ), you can experience how to make Sake.
It would be amazing as you can see and also do bottling the Sake you just made !
【DATE 】Between Mon and Sat of Dec – Mar
【HOUR】10:00~16:30 (11:30 ~13:00 is unavailable)
【Duration】About 1 hour
【Fee 】JPN 2,000 yen(incl tax and the bottle of fresh Sake you made )
    *If you pay aditional 300 yen, You can print original label for the bottle. 
【Contact】TEL:+81 (0)76-252-7077  email:  yachiyasake@gmail.com* This is up to 6people for this tour. you need make a reservation.
2. Fukumitsuya(福光屋)
 Histry of Fukumitstuya
Fukumitsuya started business in 1625 which is the oldest brewery in Kanazawa. They had been eager for seeking development of their products and they became one of the successful and fascinating breweries as a pioneer of new products like Sake food and cosmetic products. 
THe feature of Sake 
They use a local mountain Hakusan's spring water which is directly upwelling from under the brewery.  The water is called " Hyakunen-sui (百年水)" Literary mean "a hundred-years water" because the mountain  is considered to be a spiritual mountain in Japan. They make Sake with " Yamada-nishiki (山田錦)" which is one of the most famous Sake rice in Japan. They also use " Hyakumangoku " too. 
Information of Fukumitsuya 
There are two types of visiting tour at Fukumitsuya. Both can not take over 10 people in once. Type A takes 90 minutes costs fee and type B takes 30 minutes without fee. 
 
A:Kura visiting course(about 90 mints)
B: Free tour( about 30 mints)
detail

Watching DVD, info about "Hyakunen-sui(百年水)" Tour of the inside of berewery, Sake taseting 

Watching DVD, info about "Hyakunen-sui(百年水)",  Sake taseting 
Fee
 500 Yen/per person
FREE
Date and Period

Mon/Tue/Thu/ Fri/ Sat 

From October to April; start at 3p.m

*Closing National Holiday and the 23rd Dec -5th Jan

Mon/Tue/Thu/ Fri/ Sat 

From October to April; start at 3p.m /From May to Sep; start at 3 p.m

*Closing the 23rd of Dec -5th Jan

How to make reseravation

TEL :076-223-1161 ( weekday 9:00-17:00)

email: press@fukumitsuya.co.jp 

you must book at least 10 days before you come

TEL :076-223-1117 (平日9:00-19:00)

email: press@fukumitsuya.co.jp

book before at least 3days before you come

Addess

〒920-8638 金沢市石引2丁目 8-3  【access】about 20 minutes from Kanazawa station by bus towards 「Kodatsuno (小立野)」and walk about one minute from the bus stand.
Any rules for Sake tour ? recommendations? 
スポンサードリンク
 The general manner/rules of visiting Sake Brewery
You can't ride on a bicycle after drinking, you could be fined if you are stopped by police.
Don't put very strong perfume when you go inside of Brewery
Recommend NOT to wear a high-heeled shooes as it might be slippery 
Don't becoming or going brewery a dead drunk
Are they taking  English tour ?
Yes, both breweries have English speaker but it depends on the date as the staff might not working.
French tour is also available at Fukumitsuya.
When is the best season to visit ? 
 Most of Sake is made between December and March.
So I recommend to visit/ buy Sake during this season as Sake is very fresh. 
In conclusion
Most of Sake Breweries has been running business over a hundred years. When they make good Sake, most importance of things are Water, Sake rice, brewers. Ishikawa Prefecture is surrounded by rich nature like Sea and  Mountains, also well-known as a best rice producing area in Japan. 
Today, I introduced about very famous Brewery in Kanazawa. Next time, I would like to write Hakusan-city area of Sake Breweries.
スポンサードリンク
<!? ここからCTA ?>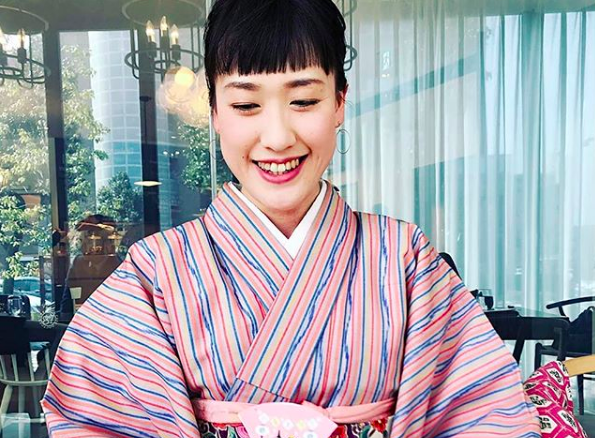 ISHIKAWA19の編集長です。 一児の母でもあります! 好きなことは空手、着物でお出かけ、マッサージ(するのもされるのも好き)、旅、アート、音楽・・・など、多趣味です! 好きな言葉は「ケ・セラ・セラ」