<!? ここから記事タイトル上ウィジェット ?>
<!? ここまで記事タイトル上ウィジェット ?>
If you rent Kimono in kanazawa, Japan where is the best place ? How much is it?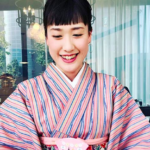 <!? ここからアイキャッチ画像 ?>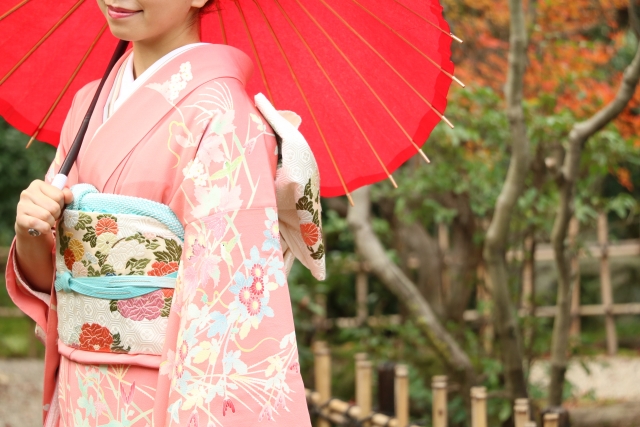 <!? ここまでアイキャッチ画像 ?> <!? ここからアイキャッチ下 ?>
<!? ここまでアイキャッチ下 ?>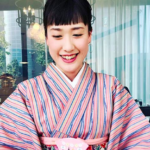 ISHIKAWA19の編集長です。 一児の母でもあります! 好きなことは空手、着物でお出かけ、マッサージ(するのもされるのも好き)、旅、アート、音楽・・・など、多趣味です! 好きな言葉は「ケ・セラ・セラ」
スポンサードリンク
 It is so cool idea if you rent Kimono and walk around in Kanazawa. There are many photogenic beauty spots in Kanazawa, Ishikawa, Japan. It is not so difficult to rent Kimono in Kanazawa but it would be better to know the weather of Kanazawa and all items what can rent also cheaper and for sure if you book in advance..etc So I made a list of Kimono rental shops in Kanazawa. Hope this article help you  all who want to know how to rent and budget, manner of renting  Kimono in Japan. 
Renting Kimono in Kanazawa
This video from "the Odigo Japan" They came Kanazawa for viewing Sakura/ Cherry blossom in Spring in 2016.
They look so fun and I am glad to hear that they said " Kanazawa is one of the greatest city ever ! " out of all 46 cities where they visited.
Also it is good idea to shoot "Purikura / Instant Photo machine" with wearing Kimono too. 
So Let's see where and how to rent Kimono more smart way in Kanazawa from different price and types of Kimono 😉 
Looking for traditional one? Why not wearing  Kaga-yu-zen's Kimono ?
スポンサードリンク
There are two shops you can wear traditional type of Kimono in Kanazawa. Which is called " Kaga-yu-zen ".
The techniques of drawing " Kaga-yu-zen"  has 350-years-history and it is designated as intangible cultural asset. It makes you super elegant looking !
but wearing Yu-zen's Kimono is a bit different from the other casual Kimono so check an important point before you rent.
 🙁  You can't go out and walk around in the bad weather.
As some Kimono like Kaga-yu-zen can't wash in a washing machine and cleaning fee is pretty expensive. If you Just cleaning, it takes about 3000~5000 Yen It happens Not only for Kaga-yu-zen's Kimono, the insurance of renting Kimono for unexpected damage/ stain is included in the price in some shops. So I recommend you to check the insurance wherever you rent Kimono if you walk around with Kimono in case.
shop Near " Kenroku-en"
The shop is located very close to "Kenroku-en" . If it is not rainy, you can rent and walk around the garden with Kimono.
😀 Hand dyeing Kaga-yu-zen's handkerchief program:  1,620 yen~/ 20 minutes 
😀 Making your post card with wearing " Kaga-yu-zen": 2,000 yen included admission fee (310 yen)
😀 1 hour renting Kimono; 4,500 yen / 3 hours; 6,000 yen ( includes admission and all items except hair set )
[shop name]Kagayuzen-kaikan ( 加賀友禅伝統産業会館)
[Address] 8-8 Kosaka-machi, Kanazawa-city, Ishikawa
[hours ]9:00~17:00 *To be returned Kimono by 17:00
[close]Every Wednesday *New Year Holiday 28. Dec〜4th. Dec
[Tel]076-224-5511  
[Email & Booking ]info@kagayuzen.or.jp    
Shop near "Higashi-chaya-gai/ Tea- house- district"
This shop located in the middle of the main street of Higashi-Tea-house-district. They do rent Kimono even rainy day but you have to pay extra charge 1,000 yen for walking around town/ Kenroku-en if it is rainy.
😀 You can enjoy coffee/ tea/ exhibition too at the shop 
😀 Renting "Kaga-Yuzen's Kimono": 5,000 yen for 1 hour ( after 1 hour the extra 500 yen will be charged every 30 minutes )
The fee is included: all items for wearing Kimono with simple hair set.
The traditional architect is just worth to visit too.
[shop name]Kureha (久連波)
[address]1-24-3 Higashiyama, Kanazawa-city, Ishikawa
[hours]10:00〜 20:00 *To be returned Kimono by 17:30
[close]Wednesday
[TEL]076-253-9080
[booking ]If they don't have reservation, you can rent Kimomo by phone booking. (9:30 ~ 18:00)but bacially recommend you to book in advance by email or phone.  
Where is the cheapest shop ?
スポンサードリンク
If you book standard(basic) plan on the website in advance" Wargo" would be the cheapest shop as they are franchised shop in Japan. They opened Kanazawa branch at Kohrinbo, in Kanazawa, October,2016. 
😀 Cheapest price from 2,900 Yen ( included all basic items, if you want to leave your luggage at shop, it cost extra 500 yen )
😀 They have photo boose Photo plan starts from 1500 yen ( for size in 2L/ 127×178mm per photo but it depends on the size )
😀 Renting Hair clip will be free but hair styling costs from extra 900 yen
😀 They do discount for over 8 and 20 people 
[shop name]Kyoto Kimono rental- Wargo
[address]Kohrinbo square GF, 2-1-1 Kohrinbo, Kanazawa city, Ishikawa
[hours ]9:00~18:00 *To be returned by 17:30 *with additional 1000yen, it can be returned until next noon
[TEL]075-600-2830 *English available 
[booking]From their website, you can check their schedule and make a booking 
All New Kimono for renting and the Kimono to go at the best location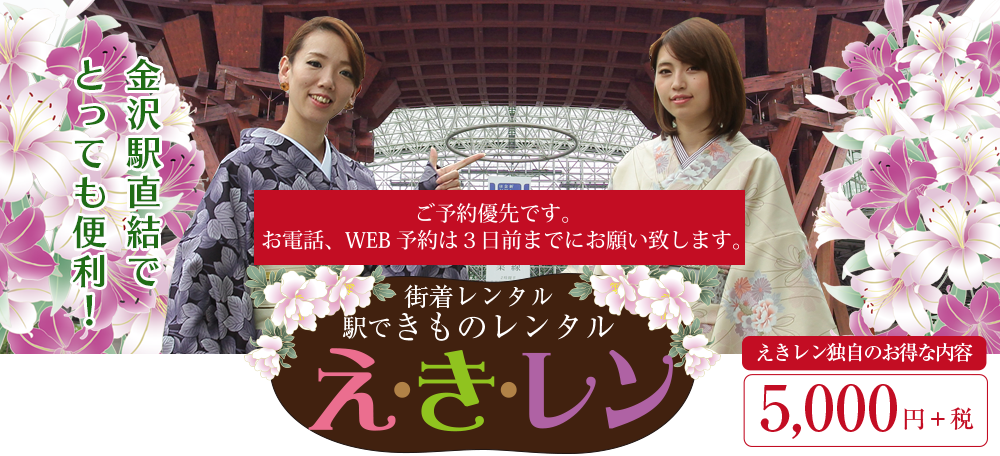 This shop also franchised in Japan. The location is very convenient to rent and return as it is inside of the station.
😀 Renting Kimono fee is 5,400 yen and you can keep the Kimono to you home* Except accessories and obi/belt and have to buy or bring your own tabi/ socks.
*they don't rent a little bag for Kimono
*They don't do hair set nor make up services 
*There have ONLY women's Kimono 
[Shop name ] EKIREN
[address]in the " Rinto" shopping section of Kanazawa station
[hour]10:00~20:00 ※To be returened by19:30
[TEL]076-262-7511 
[Booking ]require to book at least 3days before you rent . Can be booked by phone or their web site * only Japanese 
Outside photo shooting plan with casual and formal Kimono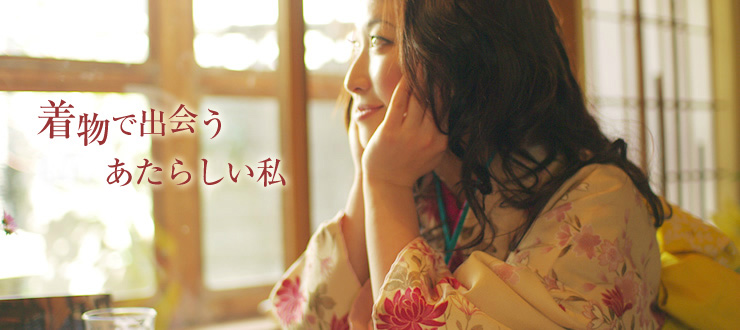 This shop is available for renting raincoat and cover for Zori-sandals too which is very important to sightseeing in Kanazawa but rare to see them at renting shop. The weather is easily to change for worse in Kanazawa and high humidity makes you feel more colder than you think of the temperature.   
😀 Available for men and kids Kimono and also professional hair styling and makeup option
😀 1 day renting Kimono from 5,400 yen ( included all basic items and also Japanese style- Umbrella, Kimono raincoat, gloves, shawl and bag )
😀 Outside photo shooting with Professional photographer (  from 58,000 yen for a couple includes hair set, hotel return  and interpreter )
😀 They have licensed interpreter sightseeing tour plan
[shop name]Kokoyui  (心結)
[address]2-5-18 Housai, kanazawa city, Ishikawa  ⇒ move to Honmachi from 3rd of March.2017
[hour ]10:00〜18:00   *To be returned by 17:30
[close]Tueseday*between 21. Feb and 3. March will be closed for moving /  New Year's close 31. Dec
[TEL]076-221-7799  Email: info@kokoyui.com
[Booking]Bacically make a reservation via email 2 days before you rent.   There are up to 20 % Paypal deposit and discount for a plan with a guide ahead of time.
Before you book,it is better to know…
What is the basic items all you need to rent ?
Kimono, underwear, long-underwear, tabi/ socks, zouri/ sandals, obi/ belt , bag and kanzashi/ hair-clip or stick are must items.
Most rental shops have all of them but not all shops has or cover for zouri, rain coat or umbrella.  
The weather is easily to change for worse in Kanazawa and high humidity makes you feel more colder than you think of the temperature so you might better to consider to rent them if you visit between November and March. 
Fitting hour: It depends on the shop though it takes from about 30 mins to 1 hour. When you return, it takes about just 15 minutes.
Hair set and makeup : Not all shops does includes hair and makeup services. If they do not, you should estimate the time for doing by yourself.
Hotel return service: You can pick up your bag and clothes and return your Kimono at front desk of your hotel. The fee is 1,000 yen and available for most shops. 
Manner and Tips of wearing Kimono elegantly
It is hard to explain perfectly with writing but I would say it is better to know there are suitable occasion for each pattern/ kind of  cloth /types of Kimono.
Obi/belt and Kimono have preferable matches as well.
So many rules and manners you will know once you learn Kimono and its history.
Here, I can tell you a little tips that you make feel comfortable and also looks elegant when you move with Kimono.
♦walk in more smaller steps than usual ; it happens to you naturally but may forget if you started to get use to wear or Kimono started to loose. 
♦when you climb up or down stairs, pinch the hem of Kimono. 
♦when you raise your hands, hold sleeve on the other hand for hiding a hole 
If Kimono get loose during sightseeing, it is so bad and uncomfortable so please make sure you wear Kimono comfortably fits enough before you leave shop. You don't feel hesitate to tell the fitter if Kimono is too tight or loose otherwise you feel ill or miserable during your sightseeing.
Hope this article help you to choose the right Kimono renting shop in Kanazawa and making great memory.
Thanks for reading!  ISHIKAWA19 🙂
スポンサードリンク
<!? ここからCTA ?>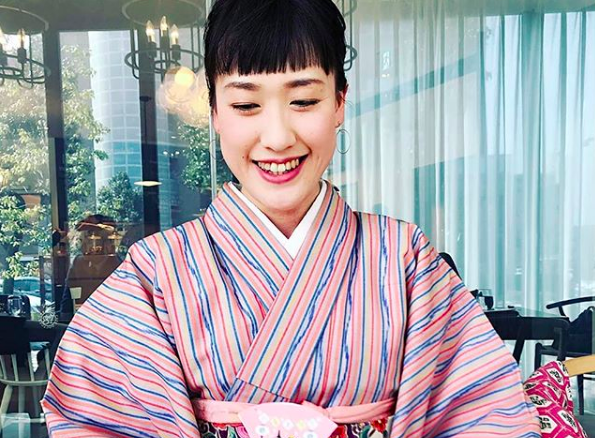 ISHIKAWA19の編集長です。 一児の母でもあります! 好きなことは空手、着物でお出かけ、マッサージ(するのもされるのも好き)、旅、アート、音楽・・・など、多趣味です! 好きな言葉は「ケ・セラ・セラ」